Health Ministries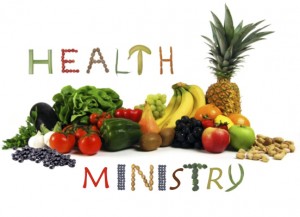 The Seventh-day Adventist Church recognizes the autonomy of each individual and his or her God-given power of choice. Rather than mandating standards of behavior, Adventists call upon one another to live as positive examples of God's love and care.
Part of that example includes taking care of our health—we believe God calls us to care for our bodies, treating them with the respect a divine creation deserves. Gluttony and excess, even of something good, can be detrimental to our health.
Adventists believe the key to wellness lies in a life of balance and temperance. Nature creates a wealth of good things that lead to vibrant health. Pure water, fresh air and sunlight—when used appropriately—promote clean, healthy lives.
The church accepts its responsibility to make Christ known to the world and believes this includes a moral obligation to preserve human dignity by obtaining optimal levels of physical, mental, and spiritual health.
In addition to ministering to those who are ill, this responsibility extends to the prevention of disease through effective health education and leadership in promoting optimum health, free of tobacco, alcohol, other drugs, and unclean foods. Where possible, members shall be encouraged to follow a primarily vegetarian diet.