Children's Ministry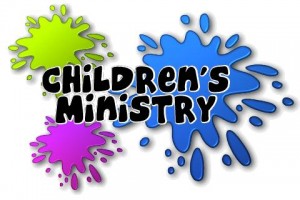 The Department of Children's Ministries is organized to promote and coordinate ministry to the children of the church, as well as to involve children in service to others. Christ's instruction to feed the lambs provides the impetus for the church to meet the needs of children for nurture, fellowship, worship, stewardship, and outreach.
Children's active minds construct meaning from every experience. "The lessons that the child learns during the first seven years of life have more to do with forming his character than all that it learns in future years." Child Guidance, p. 193. This is the time to begin to educate them "to be thinkers, and not mere reflectors of other men's thought." Education, p. 17.
"When Jesus told the disciples not to forbid the children to come to Him, He was speaking to His followers in all ages, to officers of the church, to ministers, helpers, and all Christians. Jesus is drawing the children, and He bids us, Suffer them to come; as if He would say, They will come if you do not hinder them." The Desire of Ages, p. 517. "Every child may gain knowledge as Jesus did." The Desire of Ages, p. 70.